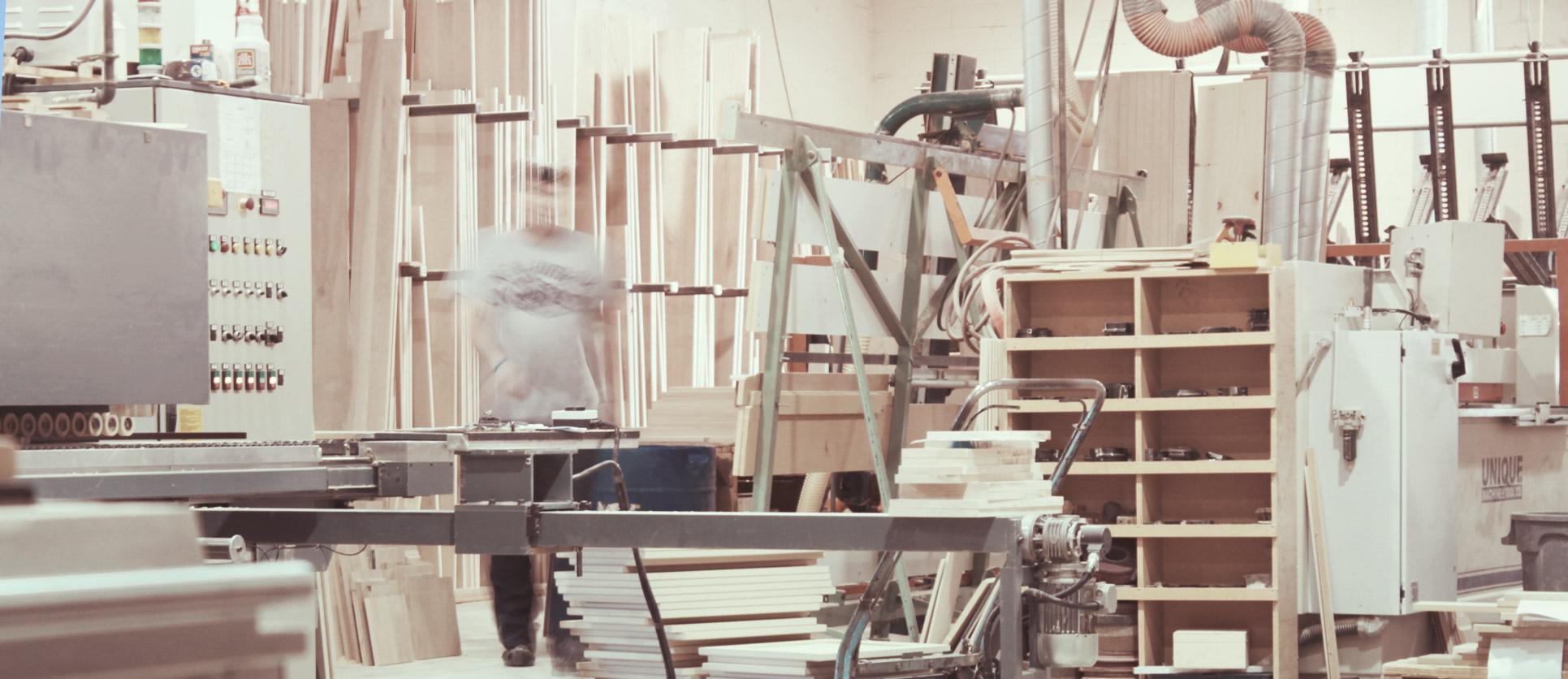 Mills Woodworking – Canadian Wholesale Manufacturer of Custom Cabinet Doors and Drawer Fronts
At Mills Woodworking, we believe that every home or business deserves the best quality Canadian-made woodwork that is designed by skilled craftsmen, which is what we have been offering since 1975.
Mills Woodworking is a family owned and operated Canadian wholesale manufacturer of custom ready-to-finish cabinet doors and drawer fronts, dovetail drawers, trimwork, and millwork components and hardware.
We manufacture custom products made from all species of premium grade lumber and sheet stock and supply them to cabinetmakers, contractors, and cabinet suppliers across Canada to be used for both residential and commercial construction and renovation projects.
Our beautifully crafted, ready-to-finish milled products are available in over 100 different styles, types, and wood species that are custom built to your exact specifications and offered to you at competitive prices.
With decades of experience in the industrial woodworking industry, we've earned a positive reputation as a Canadian wholesale manufacturer that can provide high quality products that will stand up to the test of time.
In addition, our willingness to fully guarantee our customers' satisfaction is just another reason why we've been providing Canadian homes and businesses with our expertly crafted ready-to-finish millwork for three generations.
Ready-to-finish products manufactured by Mills Woodworking include:
Cabinet doors and drawer fronts
Flat panel wood doors
Solid wood panel doors
Shaker with ¼" panel doors
Applied moulding with ¼" panel doors
Applied moulding with solid wood panel doors
Flat mitered doors
Mitered solid wood panel doors
Mitered shaker with 1/4″ panel doors
New doors
MDF painted doors
Aluminum frame doors
ECO-wood doors
Specialty wood doors
Dovetail drawers
Trim and moulding
Valances
Interior doors
Brackets, hinges, and pulls
Assorted edge profiles